So you're thinking of digitising? That's a great decision and one that could bring huge benefits for you and your company. Taking your document management into the digital world can be a big step so we've compiled a short list of 'Do's and Don'ts' to make the transition for you and your company a little bit easier.
Do

outsource your document scanning project.

The first thing to remember when you want to go digital is when to seek help with your document scanning solutions. If you only deal with a small amount of documents on a daily basis, I think it's safe to say you can manage digitising them with a flat-bed office scanner. However, if your company deals with a large number of documents on a regular basis or has a lot of documents in storage in offices or off-site facilities, hiring document scanning services might just be the best thing you can do. Remember to do your research in order to hire the right document scanning company.
Do

shred your paper documents.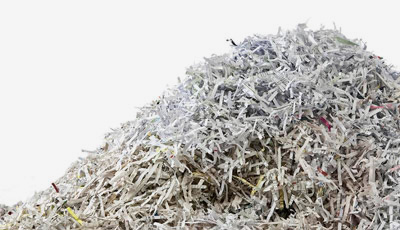 Once you've made the decision to store your documents in digital format, you will no longer have a need for the paper copies. They will just be taking up space and using costs that you could otherwise save so make sure you dispose of them. The documents must be shredded to ensure the security of the information they contain but before you start dreading the prospect of having to shred thousands of documents in your standard office shredder, here at Pearl Scan, we offer secure shredding services as part of our document scanning service.
Do

have your documents OCR processed.

OCR processing makes your documents fully text searchable meaning you can search for your files using simple keyword searches. These searches can range from titles and names to dates and reference numbers. This offers a huge benefit of better efficiency and productivity in the office because rather than rummaging through filing cabinets to find the document you need, you can have it at the click of a button ready to read, edit and share.
Don't

adopt a complicated system.

An ideal digital document management system should be easy enough for anyone to use from an older person to a young child. There is a large range of options and software out there so it is vital to do your research before committing to one particular system. Sometimes companies assume that they will need to hire new staff or spend a lot of time retraining the current staff to be able to use the new system but this is simply not the case.
Don't

leave your documents at risk.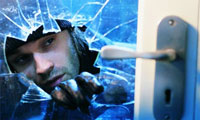 When your documents are stored in paper form, you are leaving them open to the risks of loss, theft and damage. With an electronic document management system, you can have your digital documents encrypted and password protected so only the people required will be able to view them. Once they are stored digitally, your files will be protected from rips and spillage damage.
Don't

scan small amounts to save money.

While you may think that the best thing for your budget is to scan your documents in small amounts throughout the year but with most document scanning services, including Pearl Scan, actually offer discounted scanning for large bulk scanning projects. So, before you choose to continue storing some of your documents for fear of busting the budget, get a quote first.

So there you have it, a few do's and don'ts to help make your digital transition just a little bit smoother. If you would like some more information about going digital or if you would like to find out about the document scanning services and document management solutions we have to offer here at Pearl Scan, feel free to browse our website and blog or get in touch today. For a free, no obligation, quote for your digitising project complete our online form by following the relevant links below.