Some drawings, plans and maps take up a great deal of space and it can be counterproductive to try and store them in hard copy so what's the solution?
Architects, design engineers, builders and artists are just some of the wide range of people who deal with large format documents on a daily basis. One document can be said to be manageable but once they start to accumulate, which they will more often than not, it can cause a huge storage problem. Where exactly can you store a large number of large format drawings where you can find specific ones again should you need them? Well, this is where large format scanning can help...
Large Format Scanning
Large format scanning offers an effective storage solution for large documents. It involves the scanning of documents using specialist large format scanners and conversion to digital formats such as PDF, TIFF and JPEG. These digital files can also be converted into CAD (Computer Aided Design) files to enable high quality editing of your drawings on screen. Any size document right up to A0+ can be digitised and the advantage of digitising them will be the amount of space you can save. For example, perhaps you currently store your large format documents rolled up and stored in cardboard tubes. You might think this is a space saver but a large amount of those tubes can soon overrun your office or premises. Not to mention the fact that they could be damaged or lost stored like this. This is one of the main reasons we find people turning to large format scanning. Digital documents take up only virtual space and can be stored anywhere such as USB, CD, DVD, secure FTP, cloud platforms or any number of devices which makes them much more flexible to work with. We are constantly looking for ways to make our lives easier and large format scanning does just that.
Benefits
As well as being a huge space saver, scanning large format documents and storing them digitally instead can also offer a number of other benefits.
You can save costs on storage.
If you currently hire a member of staff to deal with them, you can save money and generate revenue here too.
Digitising is also a big time saver since you can access files with a simple search.
You can also make corrections simply without having to create a new document.
You can deal with drawings etc. quickly, thus leaving time to do more.
With password protection and file encryption, digital documents are more secure than hard copy storage methods.
Digital documents are also safe from the damage or loss that paper documents are susceptible to.
Pearl Scan's Large Format Scanning Service
Here at Pearl Scan, we offer a fully bespoke yet affordable large format scanning service for companies and individuals wishing to free up space or enjoy the wide range of other benefits. We have the infrastructure to handle both small and large amounts and can offer a very quick turnaround if needed. If you would like some more information about this service or any of the other scanning services we offer, check out our website and blogs. For a free, no obligation quote for your scanning project, complete our online form by following the relevant links below.


Request a Quote | Contact Us | This email address is being protected from spambots. You need JavaScript enabled to view it.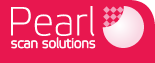 The Scan-do Peopletm


For more information feel free to give us a call:
Nationwide: 0845 22 55 923 London: 0207 183 1885
Manchester: 0161 832 7991 Birmingham: 0121 285 1900