Book Scanning Services In London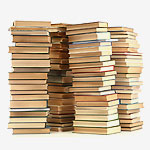 Pearl Scan Group have provided a book scanning service in London and throughout the UK for almost 15 years. Digital conversions of books, journals, manuals and magazines for writers, publishers, archivists, collectors, students and private individuals.
Book Scanning Service Covers
Bound books
Unbound books
Heritage books
Archives
Novels
Textbooks
Newspapers
Magazines
Manuscripts
Comics
Manuals
Journals
We can scan all of the above to a wide range of formats from searchable PDFs and editable Microsoft Word to popular eBook formats such as Kindle, ePub and iBook.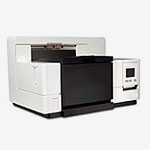 Advantages Of Unbound Book Scanning Service
Unbound book scanning is our most common method. Before the scanning takes place, the spines of the books are sliced off making it easy to scan the pages in our high speed document scanner. By unbinding the pages we can scan up to A0 in size.
Quick scanning
Cost effective
Good quality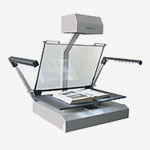 Advantages Of Bound Book Scanning Service
The advantage of bound book scanning is that if you need your books, magazines, manuscripts, etc, keeping intact throughout the scanning process. So bound book scanning can ensure that your books are retuned to you as they left you. To keep your books intact we use specialists overhead scanners (image to the right) and technology that is specially designed for books upto size A2.
Special gloves approach
Undamaged books
Reduced lighting
OCR And Digital Books
By using Optical Character Recognition (OCR) software, we can make your books fully text searchable and even editable. The advatages of using OCR for your scanned books is that it will be easier for you to find your favourite book everytime.
Adavantages Of Book Scanning
Gives you the opportunity to sell or republish your written work in an online format.
With having digital formats, you have the possibilities of editing and re-edititng your work at any time.
To have your favourite book safe and secure as a digital copy.
Makes your process easier to share your books and magazines with whoever you like.
Giving yourself instant access to your favourite titles wherever and whenever.
From digitising your books, manuscripts, journals, etc. This enables you to archive or preserv any collection you have.

As a professional book scanning company our book scanning service in London handles every book and magazine with great delicate care and attention. Also scanning your books and with our ISO accreditations and external audits, your books are proven to be in safe hands throughout our book scanning service.
If our book scanning service sounds like the perfect solution you're looking for, you can contact our friendly sales team by telephone or simply fill out our online contact form and we will work with you to provide a tailor made service from start to finish ensuring you have quality scans that you and your collection deserve.