Legal Document Scanning Services
Scanning your legal files and documents brings a secure, compliant and highly efficient solution to avoid extortionate off-site storage costs. Go digital with Pearl Scan and start reaping the benefits almost immediately.
The type of legal documents to scan into digital formats to enable quicker access;
Case files
Contracts
Claims files
Police reports
Forensic documentation
Deeds
Wills
Death certificates
Trusts
Communication documents
Reference materials
Disclosure documents
Financial files
Accountancy documents
Litigation documents
Mortgage documents
Advantages Of Scanning Legal Documents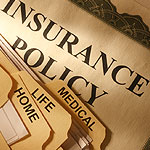 We have seen many law firms save hundreds and often thousands of pounds by going digital with the way they store and manage their files.
One particular law firm we worked with were paying £8,500 per year to store 1,400 boxes and each document had to be retained for a period of 12 years. That equates to a huge sum of £102,000 for 12 years of storage.
Using our Store to Scan method, we began to scan their archives starting from those that were six years old and working towards the more current documents. After six years, their old and current files will be available electronically saving them £15,000 in storage costs over the first 12 years (not to mention the money they will save in the following years).
Instant Access To Digital Data
To ensure you get the best out of your scanned and digitised documents, we provide our document management software, Halogen. This software is particularly useful if you don't already have a system in place but it could even be a better system than your current one.
Halogen was specially designed with legal practices and professionals in mind. Its super fast file retrieval capabilities lets you search and access files at a pace to keep up with the service you want to provide for your clients.
Alternatively, we can set up a fully customised eBible to help you store and manage your documents. The eBible has excellent indexing capabilities as well as electronic date stamping, video capabilities, web links to relevant information and a contact information folder.
These efficient storage methods make it quick and simple for you to gather documents and information for eDisclosure, speeding up legal procedures and letting you complete cases quicker.
Professional Legal Documents Scanning Company
We have over a decade of experience providing scanning services for law firms in London and across the UK.
Our secure scanning bureau was custom built around security, confidentiality, scalability and safety so your documents will be in safe hands at all times.
We can collect your documents from London as well as nationwide and provide boxes if required.
We offer a one stop service for all of your legal scanning and document management needs.
We have the infrastructure and experience to handle small to large bulk scanning projects.
All of our services are backed up by ISO data protection and quality accreditations as well as external audits.
Get your digital files on CD, DVD, USB, secure FTP or Pearl Cloud in PDF, TIFF, JPEG, MS Word or another required format.
For more information about the legal document scanning service we provide in London and the surrounding areas or any of our scanning services including the Halogen software, you can call; 0207 183 1885 or fill out our online contact form. Either way we have a dedicated team who will be happy to assist with any enquiries you have. We can provide you with advice and a free quote for scanning your legal documents and more.