Document Scanning Solutions in London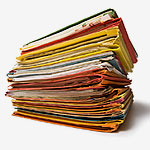 Is your valuable office space being consumed by filing cabinets, boxes and folders full of paper? Can you instantly access and share your documents?
Through our experience as a document scanning company we understand the types of issues that occur with paper-based documents.
Document scanning solutions to enable efficient workflow
We provide effective document scanning solutions to suit your needs. Whether you have a small collection or a bulk archive of documents that you need scanning to digital format our document scanning bureau scans millions of documents a month.
We have worked with reputable companies in and around London, helping them and their offices to become more efficient by saving time and money which is generated from converting hard copy files to digital files. Introducing them to our very own document management system, Halogen has added an extra document solution boost to their workflow.
Our document scanning service covers a range of paper-based documents that we scan to PDF and other digital formats, from large format drawings to small receipts;
Forms
Invoices
Surveys
Bills
Claims
Contracts
Records
Proof of delivery
Purchase ledgers
Large format documents
Paintings
Plans
Maps
Business cards
Accountancy files
Insolvency files
CVs
Receipts
Case files
Essays
Research papers
Mail
Wills
Drawings
Blueprints
Bank statements
Our document scanners are equipped with ultra sonic double feed, automated colour detection and image processing application to produce the highest quality to your scanned documents as we possibly can.
Document scanning with optional OCR process and conversion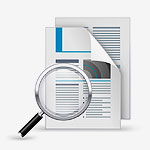 We can apply Optical Character Recognition software to your scanned images. This software recognises typed text on your documents and makes it fully searchable and editable. This process is incredibly useful with having retrievable files it can transform the way you store and manage your documents. Having editable files will also mean you won't have to create a new document when amendments need to be made.
We can scan to PDF, PDF searchable, JPEG, TIFF or any other digital format that you require.
Tailored document scanning solutions
We provide tailored solutions for all of our clients who are in a variety of industries and sectors;
Contact us today
Contact us today with your document scanning enquiries by phoning 0207 183 1885, emailing This email address is being protected from spambots. You need JavaScript enabled to view it. or using our online Contact Us Form.