Microfiche Scanning Services In London
Having recently invested in a brand new scanner to scan film to high quality images in a quick turnaround to provide a cost effective scanning service for our clients. We offer a range of digitising services for microfiche scanning and microfilm scanning in London;
Microfiche Scanning
16mm microfiche
35mm microfiche
COM (Computer Output Microfiche)
COMBI (Combined) Microfiche
Microfilm Scanning
Reels
Spools
Rolls
Cartridges
Cassettes
Pearl Scan Group can scan your microfiche, microfilm, aperture cards, photos, slides, negatives and x-rays to PDFs, TIFFs, JPEGs, DICOM and more. Our scanning service is built to be
Scan To OCR Software
Once we have scanned your microfiche, microfilm or aperture cards, we can apply OCR software to the scanned images. The advantages of OCR is that it recognises typed text within the image and makes it fully searchable and editable within its new digital format. Continue reading about our scanning to OCR and the advantages of OCR.
After the completion of the scanning we also index all of your digital files by your required fields to make them easy to find in a newly digital and organised system.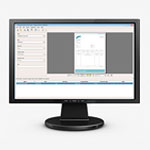 Document Management Software
If you don't already have a system in place to manage your digital documents and files, we can set you up with our open source document management software, Halogen. This software was designed to be sophisticated with powerful search capabilities yet easy to use with a small footprint. It will work regardless of which system you're on which is why so many of our clients are successfully managing their documents and files with Halogen on a daily basis.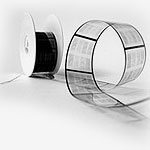 Microfiche and Microfilm Scanning Company
With having almost 15 years of valuable expxerience working with the most reputable clients in London and across the UK.
Providing a one stop service for all of your scanning and document management requirements.
Adaptable to handling small to large volume as well as one-off or continous projects.
Our services are backed up by multiple ISO quality and security accreditations.
With a nationwide collection service we can collect your from anywhere in the UK.
We can supply your digital files on CD, DVD, USB, Secure FTP, Pearl Cloud or Halogen.
With our ever increasing digital society proficiently being used in our professional industries, film and other hard copy storage methods are becoming outdated. Advantages of digitising files, documents, slides, photos, film reels and aperture cards is that your files will be instantly accessible with the option to easily share with clients and colleagues. Whilst having your digital files and documents at your finger tips you also have the option to update the storage methods within digital document management solutions which will reduce the cost of physical storage and keep your data secure.
For more information about our fully flexible film scanning service, you can get in touch by phone, email or simply fill out the online form and our helpful sales team will be happy to discuss your enquiry and produce the best possible solution that suits you.