Document Scanning for Education Sectors
The days are virtually gone where pupils and students would write on the black/white boards as the world is becoming more IT literate, it is important for educational sectors to keep up to date and that means updating document management processes through scanning documents and text books to a digit format. With being a professional document scanning company, Pearl Scan offer document scanning and management solutions that are both useful and cost effective for progressive educational institutions and their budget restrictions.
Educational documents that we can scan
Student/pupil records
Staff records
Exam papers
Textbooks
Archived documents
Health and safety documentation
Applications, admissions and enrolment forms
If you need it scanning, we can scan it. That's why we're the Scan-Dotm people.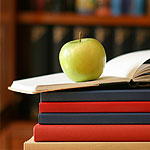 The advantages of scanning educational documents
Having instant access to records from multiple devices.
Freeing up office space and securing important information from loss, theft and damage.
Share digital documents quickly and easily.
Improve productivity and efficiency.
Boost your green credentials.
Educational documents may come in all shapes and sizes which is not a problem for us. As a professional scanning company in London we have the capabilities of scanning small and large formats with our document scanners. With Pearl Scan scanning documents you can save money, save time and increase efficiency by digitising your paper documents and reap the benefits of document management systems.
Why choose us
We have over 15 years of experience providing scanning and data capture services for the education sector.
Nationwide collection service to collect your documents from London and across the rest of the UK.
Your documents and the information they contain will be in safe hands here and our security accreditations can back that up.
Providing consultancy throughout the process to ensure you get exactly what you want.
We have optional extras (see below) to help transform your document management processes.
Search and retrieval software for digital education documents
Once we have scanned your documents, we can provide you with a number of platform on which to access and manage them.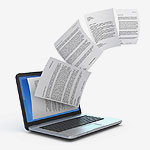 Halogen is our open source document search and retrieval software. With its easy to use interface, intelligent indexing system and small footprint, Halogen is the perfect tool to help you go digital without the stress. The software is so easy to use that you won't need to provide extra training for your staff either. Simply enquire about getting a free Halogen license for your school, college or university.
Pearl Cloud is our fully managed cloud system offering a secure platform for you to share and store your scanned documents without the worry of needing IT support in the form of administration, backups, security, software upgrades and user training. Our IT department can handle all of that for you leaving time for you to focus on more important matters. With Pearl Cloud you can you can retrieve, view, email and print digital documents instantly.
Get in touch
Get in touch with us today to discover more information about our scanning solutions for educational paper based documents. Call 0207 183 1885 or fill out our online contact form for a free quotation and expert advice.