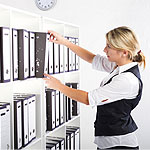 HR Document Scanning Services In London
From the NHS and pensions companies to employment websites, HR training and personnel management, our HR scanning services have successfully transformed the way our clients manage and access their documents on a daily basis.
Scanning HR Documents On To Digital Format
Interview notes
Proof of ID pages
Job offer documents
Training documentation
Disciplinary sheets
Disciplinary sheets
Grievance documents
Absence & "Back to work" sheets
Change of details forms
Leaving interview documents
Consultation
We will work with you to understand the needs of your HR department so we can scan your documents exactly how you want them. This can be done via email or as an over the phone consultation.
Collection
We can collect your documents from London and across the UK using our secure nationwide collection service.
Preperation
Prior to scanning we will remove all of the fasteners (paperclips, staples etc) to ensure a smooth scanning process.
Scanning
Your documents will then be scanned using our high quality, super fast document scanners with care taken to ensure your files remain in the same order they arrived.
OCR processing
Optical Character Recognition (OCR) software can be applied to the scanned images to make the text searchable and editable.
Quality checks
Our staff will complete quality checks on the processed images to check their accuracy.
Conversion
Your scans can then be converted to PDF, TIFF, JPEG or any other file format you prefer.
Indexing
We will index your files by previously agreed fields such as names, dates or reference numbers etc. to help you to organise and retrieve your digital files easily.
Data delivery
All files can be encrypted to the highest level of encryption and we can deliver your documents on CD, DVD, USB or secure FTP. We can also host the files on our fully managed cloud system, Pearl Cloud or deliver them on our document management software, Halogen.
Original documents
Once you are happy with your digital files, we offer three solutions for your original paper documents. We can return them to you, store them in our secure warehouse or shred and recycle them (providing you with proof of disposal).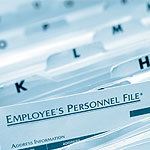 Document Management Solutions Provided To You
If you would like to start managing your scanned documents more efficiently, our document management software is the perfect solution. Halogen has been specially designed in-house to provide lightning fast search and retrieval of your documents.
The software was designed and developed with HR departments in mind with features added to make everyday HR file management simple and stress-free. Numerous indexing fields can be added to the backend to let you narrow down searches by department, date or any other specification. You can also add notes as well as exporting, emailing and printing documents within the software itself.
Increase efficiency
Improve productivity
Save time
Quicker access
Free up office space
Secure information
A HR Document Scanning Company
For those reasons and more, HR departments in London and across the UK are turning to document scanning and taking steps towards a paperless office. If you would like to join them in going digital then get in touch for your free quote.