Human Resources departments up and down the country are leaking money from company budgets daily and you might not even realise it but with document scanning, those costs can be reclaimed from various different areas.
How are you wasting money?
With the current situation in your Human Resources department, you could be wasting money in a number of ways without even realising…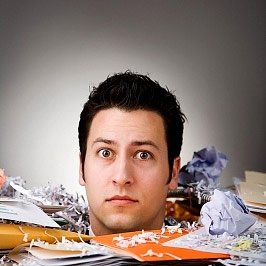 Storage (off-site and in office)
With hard-copy storage, there are two main locations the files can be stored in. Either they are taking up a great deal of valuable office space or you have decided to store them in off-site storage facilities and incur annual storage costs. Whichever method you choose, you are losing money regularly for something as simple as document storage.
Wasted time & unproductive tasks
With a system as inefficient as paper document storage, it is almost guaranteed that you are wasting a lot of time (up to 30% according to studies) searching for documents, re-filing and other admin tasks and that isn't even mentioning the tasks that turn out to be unproductive because a file is lost or unavailable at the time. Time is money and with this much wasted just imagine what it's doing to your profits.
Paper, ink and printing
This is a more obvious budget drainer. You can actually see the costs on your invoices regularly yet many companies still don't take steps to reduce the amount of physical paperwork they are producing.
Poor reputation with clients
If your customer service is poor due to slow file retrieval and bad all-round file management then this will have a direct effect on your reputation with current clients as well as potential clients. If they don't feel like they are getting/will get good service from you, they will turn to one of your competitors instead. Obviously, loss of clients can have a very damaging effect on profits so it's definitely something that needs to be addressed.
If you're worried your HR department may be experiencing lost money due to any of the above then don't worry there is a solution and it's a good one.
HR document scanning
Scanning HR documents and storing them digitally instead will provide a successful solution to those issues with cost. The storage of digital documents will abolish extortionate storage costs because, provided the digital copies are fully backed up and secure, you will no longer need to store the original paper documents. Digital documents are also much more flexible and reliable as they can be fully indexed and retrieved instantly. There is minimal chance of losing files and even when they are they can be found through text searches of relevant data. Files can be shared quickly too and via various methods reducing the need to print documents out. Digital business processes will reduce the costs spent on printing and sending files. Overall, the benefits that going digital will bring to the efficiency and budget of the company can then be transferred to the services you provide for your customers. This will give off a much better impression and maybe even persuade customers to join and stay with your company.
Other benefits
Not only does document scanning for HR offer annual and immediate cost savings for your business, you can also benefit from a range of other things too;
Reclaimed space
Time savings
Improved security
Boosted efficiency
Environment
Morale
Scan HR records with Pearl Scan
Here at Pearl Scan, we offer a completely bespoke document scanning service and document management solutions aimed at the HR departments of companies up and down the country. We can handle the entire project from collecting your documents right down to setting you up with your digital files in an efficient and usable system. You will receive high quality, OCR'd digital images in a quick turnaround to ensure minimum disruption to the company. We can even provide you with our document retrieval software, Halogen, free of charge. This specially designed software will aid the managing of HR files and help you to really reap the benefits mentioned above. For more information about how we scan HR records, take a look at our website and blogs or give us a call today.